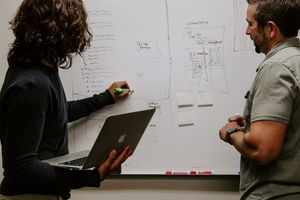 UN Volunteers in conjunction with a range of United Nations agencies. | Compelling Courses
Ready to Lead
Changemaking space:
The Refugee Agency strives to ensure that everyone has the right to seek asylum and to seek refuge in another state – they work with the most vulnerable individuals and families and transform policies and services that affect displaced people.
The Opportunity:
The Refugee Agency has a globally distributed and internationally diverse workforce with a range of backgrounds and experience. We were looking to train our cohorts of International Volunteers with leadership skills to take them through the rest of their careers.
The Impact:
Ready to Lead is a three week experiential leadership development programme that pulls in best in class material and adult learning experiences. It is delivered in a compelling and safe learning environment, where leadership skills could be practiced and developed that will support the Refugee Agency to continue to deliver on its mission.
The Refugee Agency now has a cohort of interconnected future leaders that are clearer on what they are leading for, better able to recognise and navigate different working styles, take up their responsibility and hold others accountable. They are also clearer on what it's now going to take to be a leader across the UN system.