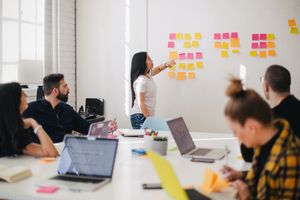 Andrew Lowenthal | Co-Founder and Executive Director | Co-Coaching for Teams
Strengthening & Transition
Changemaking space:
EngageMedia is a nonprofit that promotes digital rights, open and secure technology, and social issue documentary. Combining video, technology, knowledge, and networks, they support Asia-Pacific and global changemakers advocating for human rights, democracy, and the environment.
The Opportunity:
To reinforce the Management Team's capabilities and support EngageMedia's transition to new executive leadership.
The Impact:
"16° has brought Management Team together and supported us to create new and exciting conversations all rooted in the space of possibility. With their support we are putting in place and reinforcing organisation structures that will enable us to continue to operate effectively and allow EngageMedia to transition to new executive leadership smoothly.
16° has a warmth and adaptable approach that we've really appreciated especially as we approach our next exciting chapter."